FEATURED IN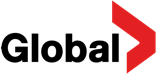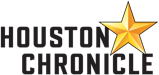 Press Center
MaxSold by the Numbers
15,600+
Auctions Completed
25,000+
Local Auction Buyers
I came across MaxSold when I decided that we want to have an estate sale. After speaking with several different companies I spoke with MaxSold… seemed incredibly organized, very systematic… nice, not pushy, not aggressive, gave me the information and I liked the process. I think the most impressive thing about MaxSold that geared me towards them would be the fact that they were not going to trample 400 people through my home. We're pretty private people, we'd like to keep it that way, did not want to have a bunch of strangers walking through our home. With MaxSold we were able to have them come in with their team, organize, process, do everything online, come back, distribute the goods with very little interruption on our own lives. The best thing about MaxSold by far is going to be the ease of which everything was done in. There were no bumps in the road, there were no issues, I had no problems, there were no extra phone calls needed, everything went smoothly, everything went exactly as it should have. It's been a delightful experience.
The staff person was personable and gave accurate information regarding my difficulties registering - I was using my iPad.
Everyone is always great and special Thanks to Jenn.
Excellent team, smooth process.
Honest, ethical, easy to work with, prompt payment!
We were very impressed with Maxsold's services. At all times, you were professional and efficient, returning all phone calls and emails promptly and answering all our questions. The teams that came to the house for cataloging and pick-up were great. We doubt that we would have done as well had we had garage sales, or a contents sale on the premises. Thank you for all your help.
I already filled this in and sent it because I thought that Dan and Sue were amazing!! Went beyond what I could have thought. They were professional and a pleasure to have in my home."
Dan Bouchard was very helpful and super organized!
MaxSold was great. They delivered everything as promised. Patti and the team were very polite and knowledgeable and we were very pleased with the end result. Would definitely refer Max Sold. Thank you.
Very impressed with the couple sent for setup and cataloging. A pleasant experience